Profile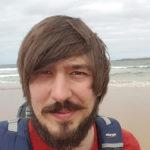 John Foster
Now doing science from home
Curriculum Vitae
Education

University of East Anglia, University of Bath

Qualifications

BSc Biochemistry, PhD Pharmacology

Work History

Barts Cancer Institute, Queen Mary University of London

Current Job

Post-Doctoral Researcher

Employer

Barts Cancer Institute, Queen Mary University of London
My Work: Cancer Researcher: I work in the lab researching treatments for Prostate, Lung and Breast Cancer. I have also worked in Clinical Trials testing new drugs to see if they work

Read more

I work at Barts Cancer Institute, part of the Queen Mary University of London.

We want to find out how normal cells are transformed into prostate cancer cells and what are the most important parts (molecules) of the cell for this to happen. This is molecular biology and it means looking at how the molecules such as genes and proteins are interacting inside the cell, this is often very different in a cancer cell compared to a normal healthy cell.

My Typical Day: A mixture of: experiments in the lab, analysing data, reading about science and talking to others about my work

Read more

A large part of my day is spent in the lab physically experimenting with cancer cells. I treat cells in a number of different ways and then look the way they behave. This second part means lots of time collecting data (images and numbers) about the cells, such as how quickly they grow and how they move. My boss and I then chat about what this means about how the cells are wired up inside, we want to see which bits are the most important for cancerous cells to develop and grow! The more we know about this, the better we will be able to treat those with prostate cancer.

It isn't just us working on prostate cancer! There are many, many others all over the world trying to get to the bottom of this aggressive disease. So I spend most of the time that I am not in the lab or looking at my data, reading about what other cancer researchers are up to. This helps researchers like myself to come up with new ideas about how to solve our own problems as well as help others with theirs.

What I'd do with the prize money: I would use the prize money to help fund an exciting local educational charity "Centre of the Cell"

Read more

If I win I would use the money to fund a local science education charity called "Centre of the Cell". The winnings would be used to fund school trips to take part in an exciting interactive science exhibition based around the laboratories at Queen Mary, University of London called the Pod. More information can be found here.

Centre of the Cell is an educational and health charity (charity number: 1102034) located in Whitechapel, Tower Hamlets, East London. We seek to have a positive impact on the educational, career and health choices of the children, young people and families we work with.

Centre of the Cell is an online resource, a science and health education centre and outreach project. We run educational sessions in the Centre of the Cell 'Pod' supported by workshops, mentoring and revision programmes, online resources and internships.

My Interview

How would you describe yourself in 3 words?

Cautious, thoughtful & adaptable

What or who inspired you to follow your career?

I was inspired by the death of my aunt who had lung cancer

What was your favourite subject at school?

Biology

What did you want to be after you left school?

A scientist

Were you ever in trouble at school?

A few times

If you weren't doing this job, what would you choose instead?

A beer brewer

Who is your favourite singer or band?

Belle and Sebastian

What's your favourite food?

Fancy burgers

What is the most fun thing you've done?

A helicopter flight across the top of an active volcano

Tell us a joke.

Q:How do you make a fruit punch? A:Give it boxing lessons.
---
---
---